Sarah Trent ... so sweet & beautiful !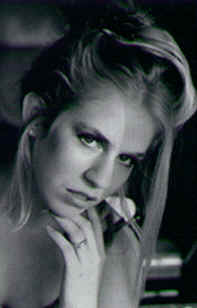 A very new highlight ...
... Sarah Trent is an 20 years old singer, born and grown up in Zurich / Switzerland.
Her music-style is made for radio-stations, clubs and definitely for the charts ... melodic songs with a groovy beat. If that's not enough, then look on her picture (boys, fasten your seatbelts!).
Sarah had a solid musical education in the United States. The first single will be released soon ... and her album? Of course it will follow.
Booking:
If you'd like to book SARAH TRENT for
autograph sessions
live-performances
lnterviews etc.
please, contact us about our contact-site
Sarah Trent
NEWS
MUSIC
PICTURES
FAN-SHOP
COMPETITION
TOUR-DATES